Size charts are extinct -

seamlessly connect shoppers to their best fit in seconds instead of losing them to archaic and confusing size charts.

Make brand translators a thing of the past - provide accurate recommendations based on shoppers' actual body measurements, fit preferences, and your brand's products on a style-by-style basis - no more shoppers comparing competitor brands on your site.
Natural selection

- mobile scanning apps require shoppers to snap selfies in tight-fitting clothing; with Bold Metrics, customers just fill in a simple survey of 4 - 6 questions. So easy a caveman could use it.
Evolution favors adaptation. Bold Metrics helps brands like yours unlock the power of body data to solve sizing at scale and grow your business.

PS: Check out the brands that are evolving with us 👇
Results You Can See
As the leading AI-powered solution for apparel retailers and brands looking to boost conversion, reduce returns, and improve sustainability, Bold Metrics' AI Body Modeling technology helps brands unlock the power of customer body data to meet the demands of today's increasingly personalized world.
+20%

average increase in conversion rates

-32%

average reduction in fit-related returns
Accelerate conversion
Ditch the primitive tools and supercharge sizing with Bold Metrics' advanced data-driven solutions
Generate over 50+ unique customer body measurements with accuracy that matches a Master Tailor's in-person measurements, and boost average conversion by 20%.
Size up or size down - contextualized results that show shoppers how a garment will fit their specific body measurements, so they can choose based on personal fit preferences.
Personalize the retail experience - Deciphering a size chart is like fossil hunting... painstaking and laborious, with no guaranteed results. Improve your customer journey and drive sales effectively with our data-driven solutions.
Make returns a thing of the past
Reduce average return rates by 32% with best-fit recommendations
With Bold Metrics, your shoppers won't need to buy multiple sizes in the same style only to return those that don't fit. Instead, they'll be able to see exactly how a garment will fit across their body.
Reduce returns - connect

shoppers to their best size without the guesswork. No measuring tape required.

Build trust and consumer confidence

- proven results that drive down returns

and keep them down.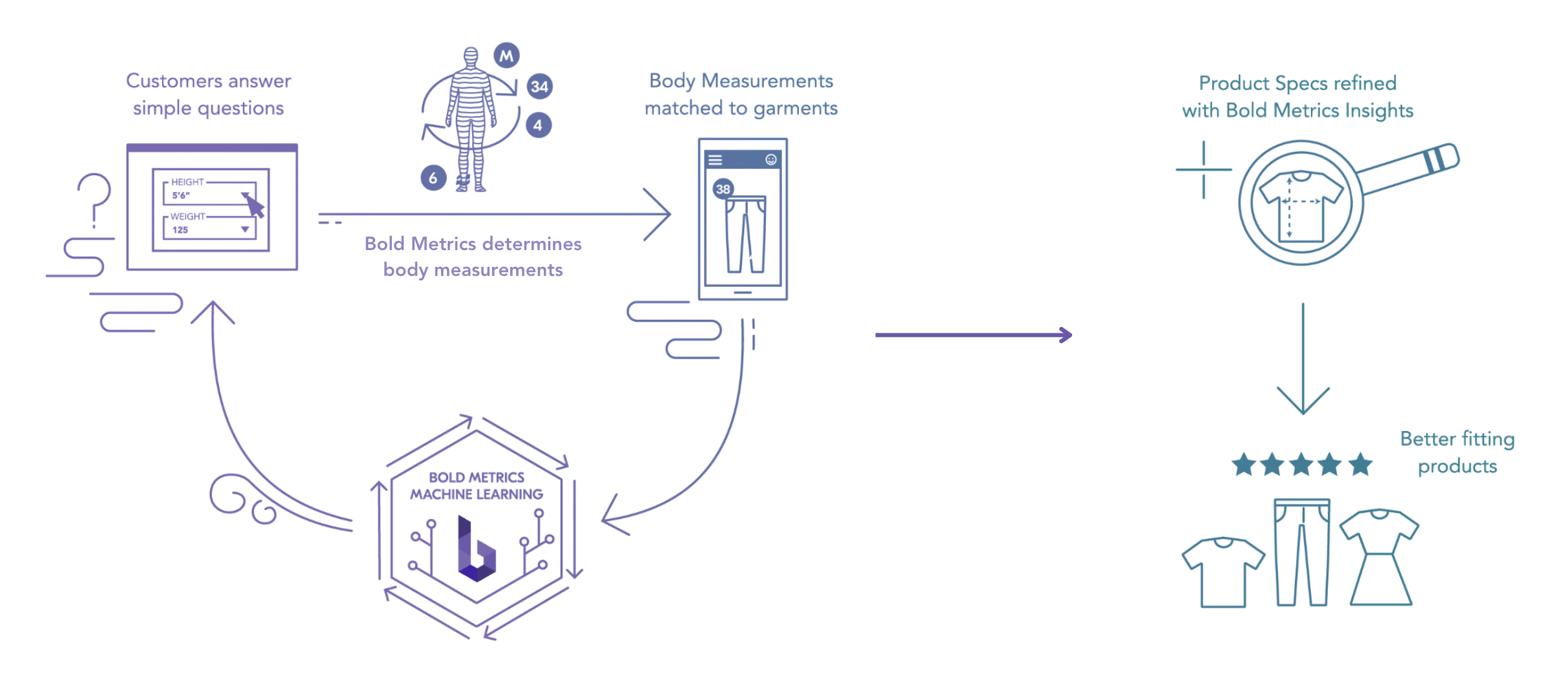 Go beyond size recommendations
Create a personalized approach to fit and sizing that elevates the online retail experience and drives down returns to improve sustainability efforts.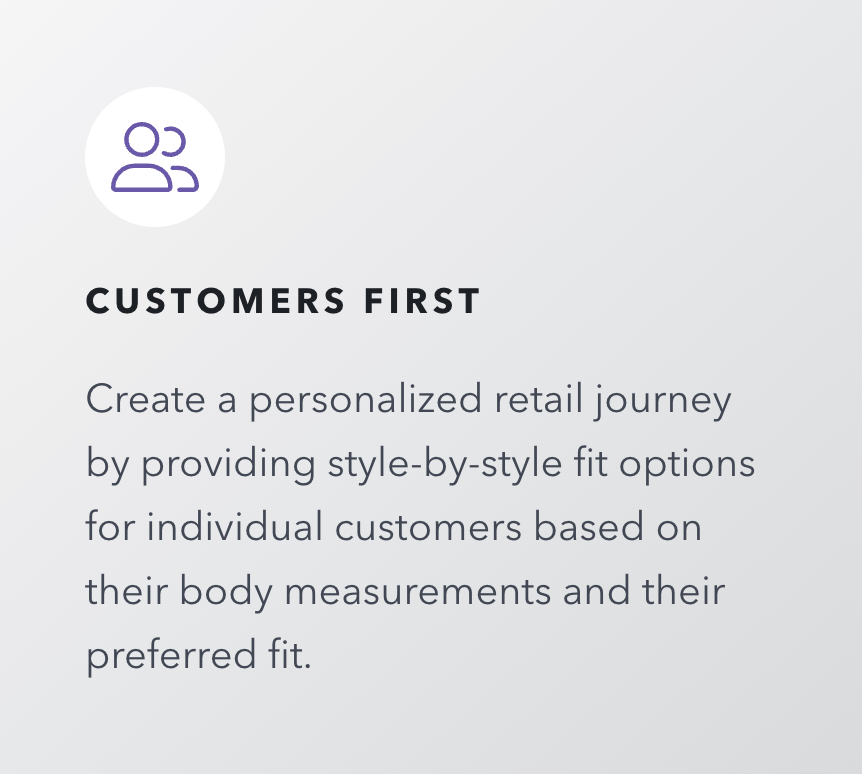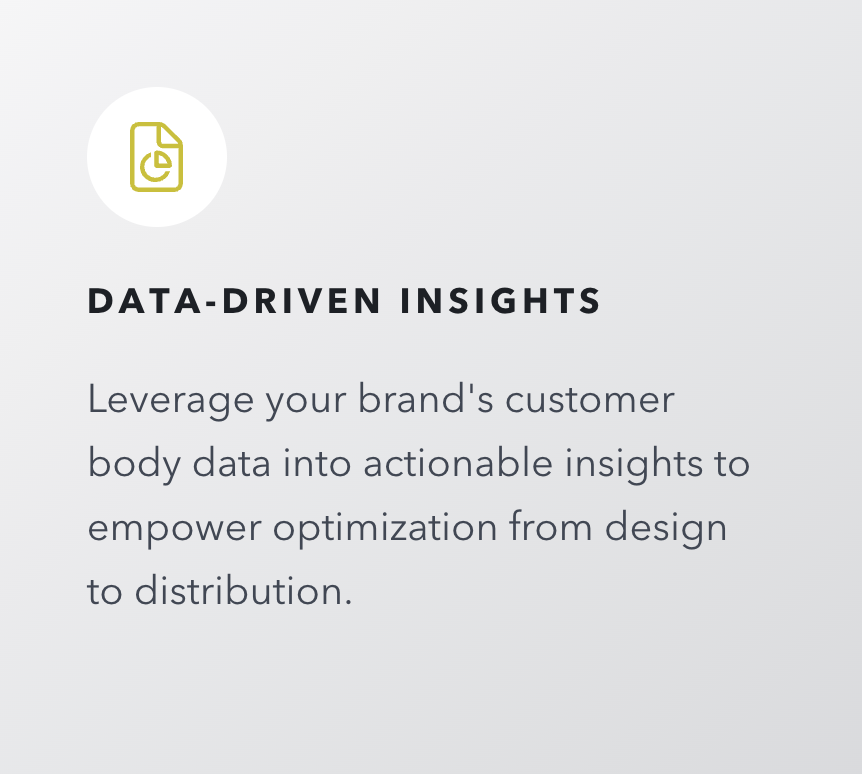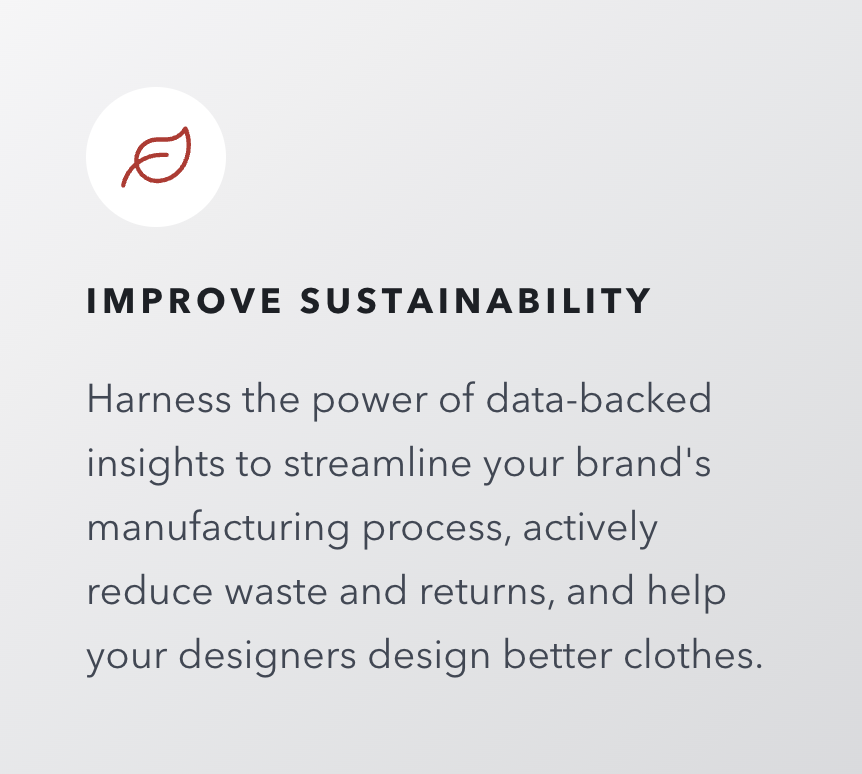 Size Charts Are Extinct
Ready to evolve?
Discover how Bold Metrics solutions connect your shoppers to their best fit accurately, easily, and fast - driving sales and reducing returns. Improve your brand's sustainability efforts while empowering growth.
Boost conversion and delight customers
Personalize the retail experience
Reduce returns and improve sustainability